Ledson Commander makes everyday life easier. With the controller you can effortlessly command different devices. The areas of use are limited only by your imagination as you can control all electrical devices from 12V to 24V.
Connect and command up to eight different outputs with Commander. It can control lighting devices such as auxiliary lights, work lights, side markings and warning lights, but also other devices such as coffee makers and microwaves. The devices can be managed either separately or synchronized. For example you can choose to have synchronized control for all lighting on a vehicle, depending on the result you are looking for.
Commander can be connected to an app.
An unique feature to the Commander is that it can easily be connected to an app through Bluetooth. This way, you can control all devices directly from your phone, which makes it easier to turn devices on and off when being outside the vehicle.
Commander is very versatile which means that it can be used for several different vehicles such as cars, LCVs and trucks. The fact that it can control several different types of devices at the same time is an advantage especially for vehicles such as mobile homes and caravans that, in addition to lighting, also have other electrical equipment. Installation of Commander is simple and quick which means that a little investment of time yields many areas of use and benefits.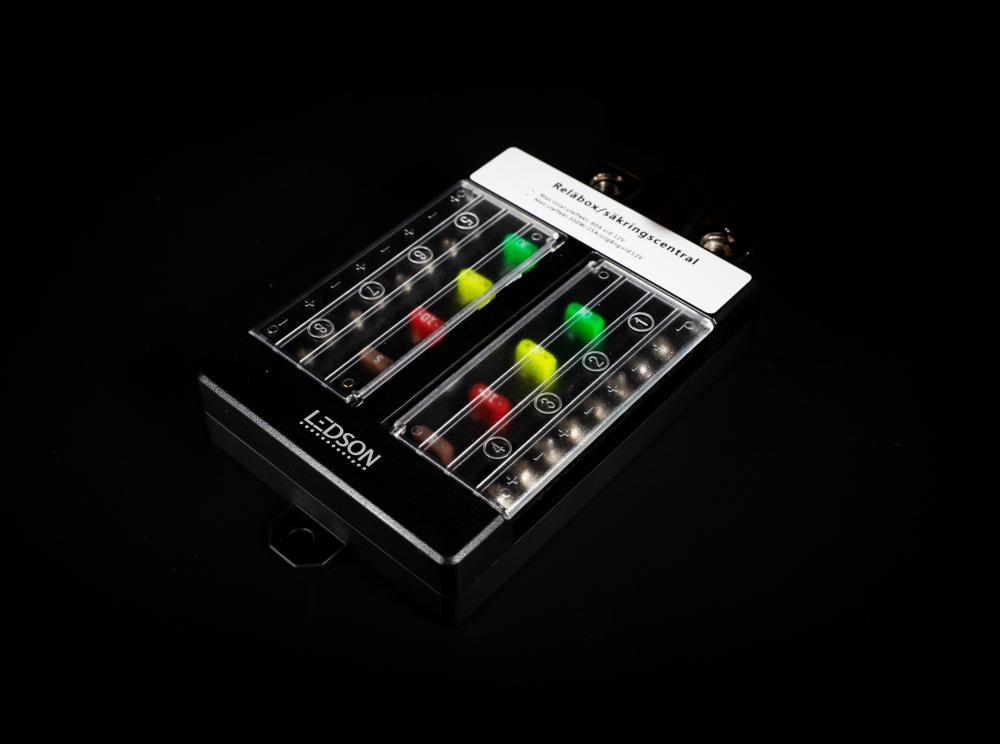 Up to eight different channels can be connected to the relay box.