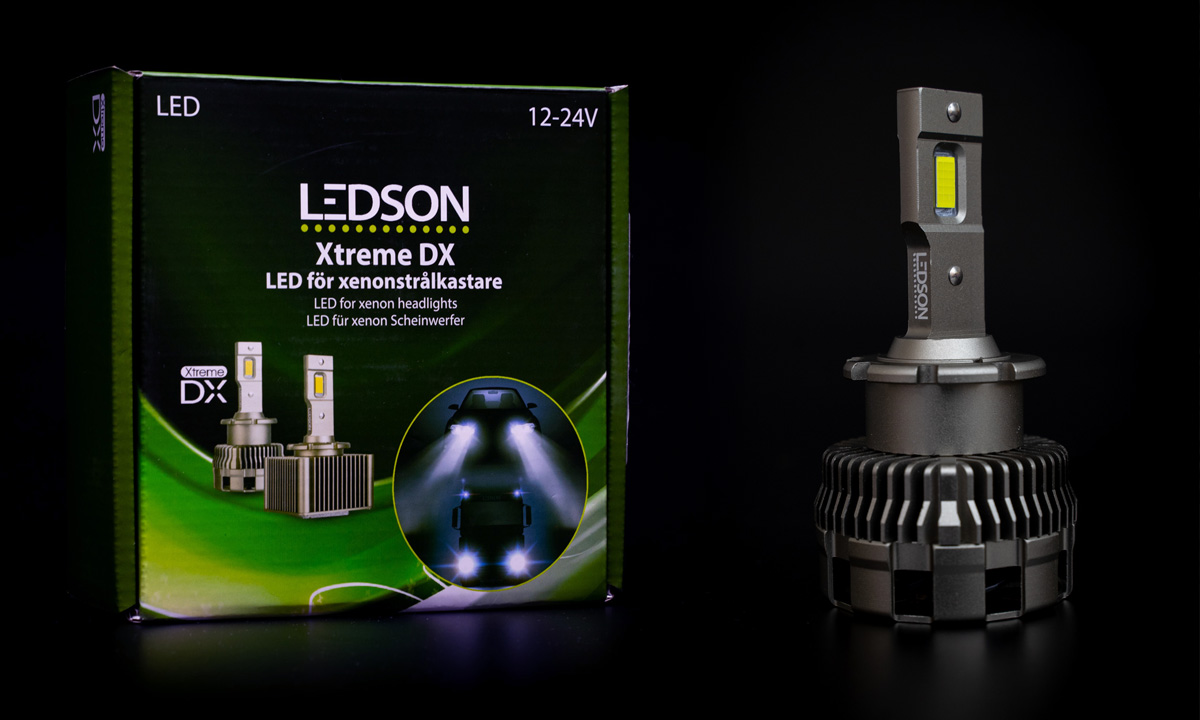 LED convertion kits from LEDSON
With LED-bulbs from Diodhuset you'll achieve a very efficient and good looking lighting for your car or truck. The convertion kits are available in several different halogen sockets: H1, H3, H4, H7, H8/H11, H13, H15, HiR2, HB1, HB3, HB4, HB5 and xenon sockets D1S / D1R, D2S / D2R, D3S / D3R, D4S / D4R, D5S, D8S
By converting your high beam or your dipped beam to LEDs, you'll save a lot of energy (the load on your car will decrease from roughly 110W to 40W), more light (Twice the light compared to a 35W halogen), and a whiter light (about 6000K). The lamps are intended to be used as fog lights, dipped beam or high beam. We have also recieved feedback from our customers that have used the convertion kit on their auxiliary lamps with awesome results.
Our LED-kit is tested by us, making sure that your car will cast the perfect light pattern even after the conversion. We've also made sure that the lamps are of the highest quality, which makes it possible for us to offer three year warranty on the bulbs!
Be aware of:
Some car models are manufactured with socket and power supply in the same device. The LED conversion bulbs do not fit directly in the socket and the lamp can not be attached properly. There are custom-made lamp sockets just to be able to attach the LED bulb to vehicles with this problem!