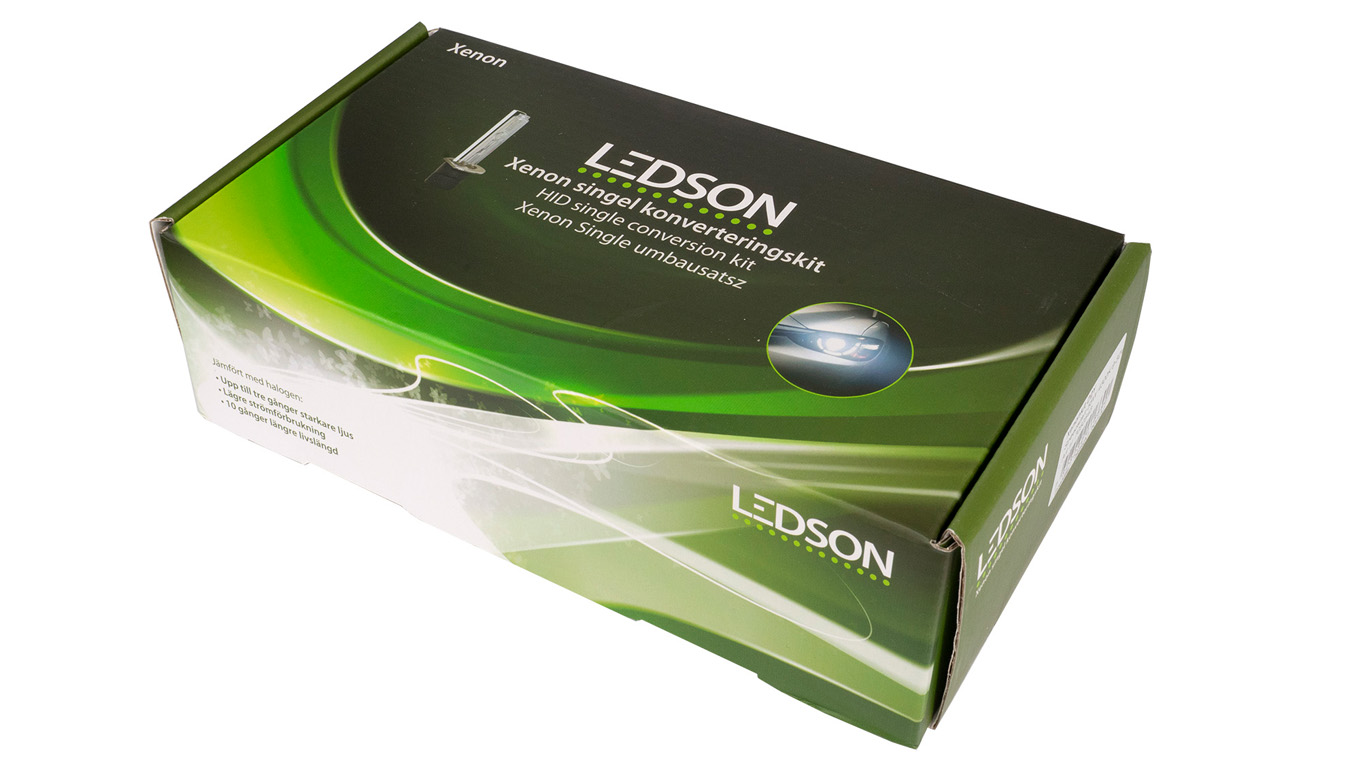 Xenon bulbs and conversion kits
Xenon lamps for your car
With xenon lamps (gas discharge lamps) from Diodhuset, you get a very efficient (and nice) lighting for your car, truck etc. Here you will find everything from xenon conversion kits, xenon replacement lamps to both original mounted xenon and converted cars. Our goal is to be as good at xenon lights as we are at diodes.
When converting your car from halogen lamps to xenon lamps, you need to keep the following in mind:
Check the type of lamp your car has

If you are going to convert the low beam, you need to keep the following in mind

If you have lamp type H7 or H1 and have standard reflector headlights (not projector lens (similar to magnifying glass in front of the lamp)), you must select H7R and H1R respectively (for low beam) so that you do not dazzle oncoming traffic.

In order for the car to be approved at the inspection (low beam), high-pressure flushing on the headlights and automatic height adjustment is required

If the car has a fault indicator for a broken light bulb, choose a canbus kit.