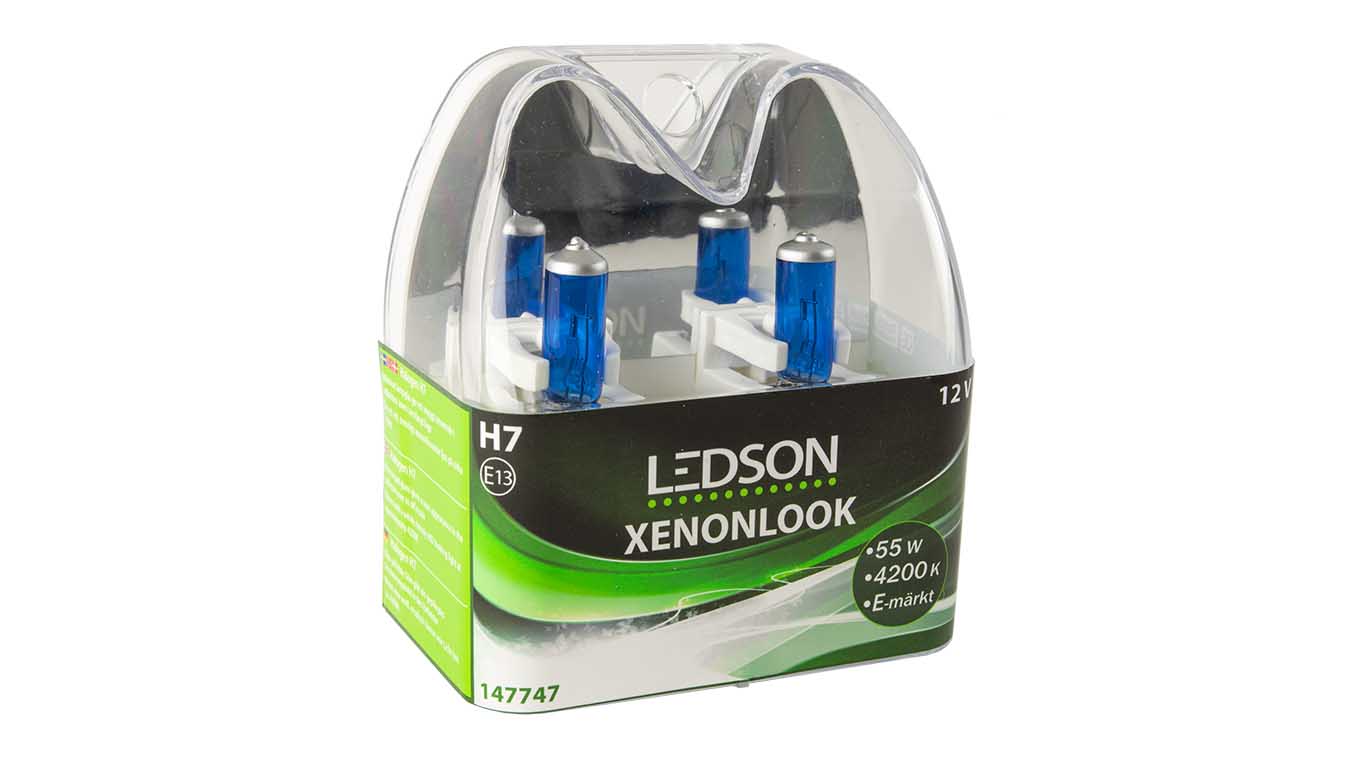 Halogen bulbs for high- and dipped beam
Here at Diodhuset you can find a number of high quality halogen bulbs from Ledson and Osram that are perfect for use as high beam, low beam and fog lights. We have regular bulbs, high performance bulbs and coloured bulbs that changes the hue from the bulb for a fresh, modern look. Whether you need a replacement bulb or want to change the appearance of your truck, bus or other vehicle that runs on 24V, you will find cost-efficient and simple solutions. Different bulbs have different burn time and different warranty.
If you want to know more about the different between the different halogen bulbs or want to know what bulb is right for you, give us a call, chat or e-mail, and we'll gladly help you out!

Osram Truckstar Pro bulbs (24V)

Retailer price

From

€25.09

Retailer price

From

€20.07

✓ Osram's most powerful truck light (24V)
✓ Up to 100% more light with extremely long life span
✓ Delivered in pairs and available as H1, H4, H7 and H11

LEDSON Xenonlook 24V

Retailer price

From

€16.99

Retailer price

From

€13.59

✓ E-marked for road use!
✓ Lots of sockets!
✓ Works without any modifications

LEDSON Yellowlook 24V

Retailer price

From

€19.29

Retailer price

From

€15.43

✓ Many available sockets
✓ Perfect for styling head lamps
✓ Works without any modifications