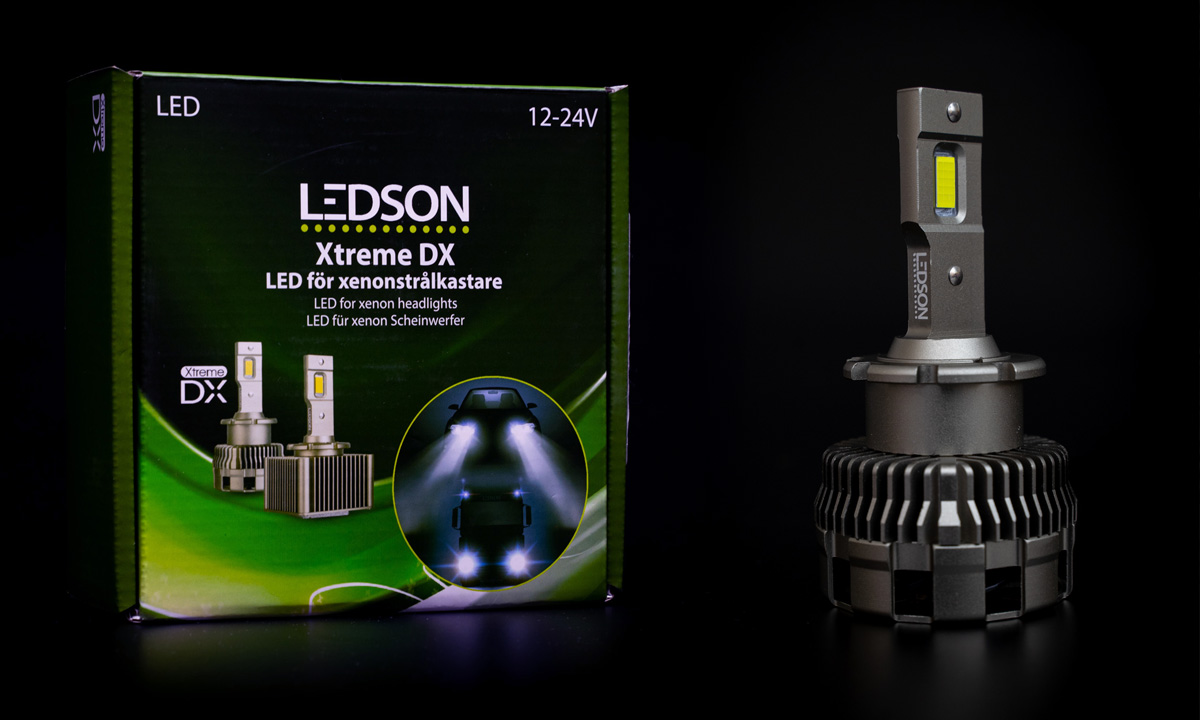 Halogen, Xenon and LED for your full and low beam Whether you are looking for halogen lamps, LED headlights or xenon for your high beam or low beam, we have a large range with everything from replacement lamps to complete kits if you want to convert your lighting.
Among our halogen lamps for high beam and low beam, we offer products with different types of color of the light: do you want the classic yellow and white light or do you prefer a more blue and white light? Find your favorite!
When it comes to xenon lamps for your low beam or high beam, we have original mounted lamps, xenon lamps for conversion kits or xenon kits and also spare parts. Our xenon kits are easy to assemble, which makes it easy for you to convert to a completely new look for your car.
Last but not least, we have LED headlight lamps that were launched with us in September 2016. Complete kit with a pair of LED lamps for low beam or high beam from LEDSON that gives up to twice as strong light compared to standard halogen and lights immediately unlike xenon. In addition with a lower power consumption, long life and 3 year warranty!
Do you feel unsure about what to choose in the jungle of lamps for your high beam or low beam? Then you are welcome to contact us at Diodhuset and we will help you right!