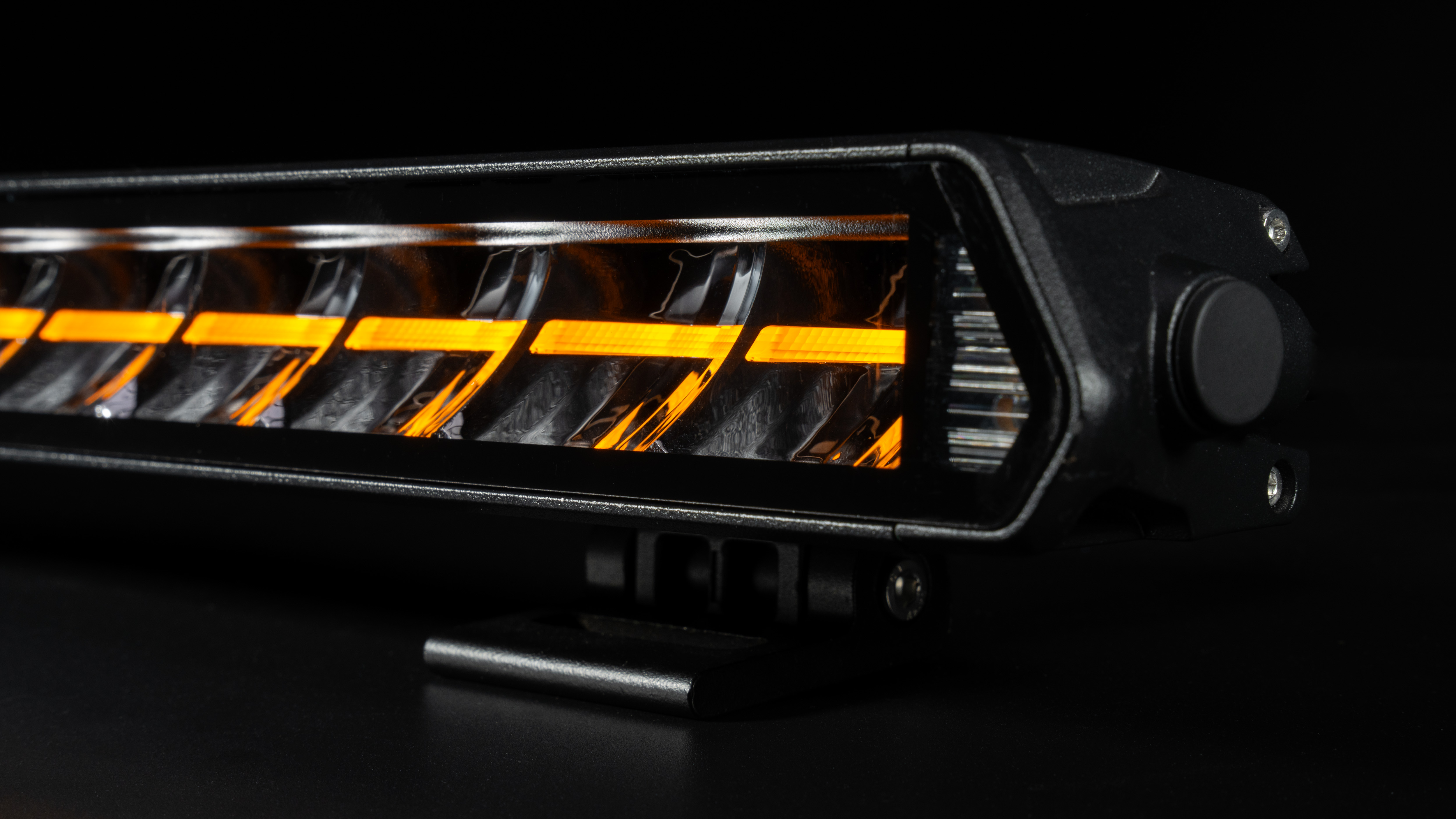 Epix20+ is the latest product innovation from Ledson, where the unique design draws inspiration from the latest automotive design trends.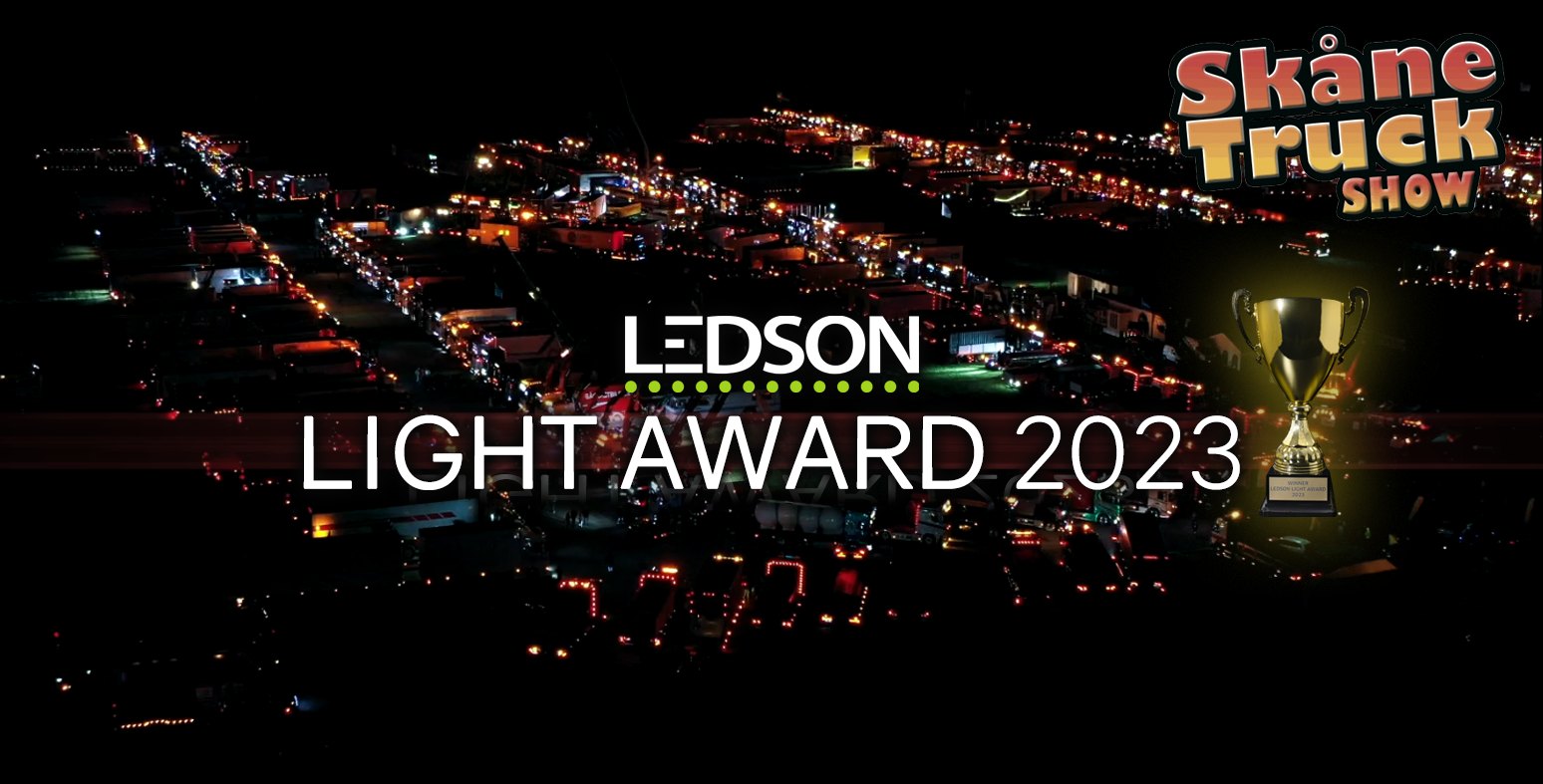 The winner of Ledson Light Award 2023 and a video from Skåne Truck Show
Lysdioder har funnits länge men det som är nytt är att man lyckats krama ur mycket kraftigare ljus och att de finns monterade på en sockel som motsvarar glödlampans. Sedan starten 2004 har vi jobbat hårt med att ta fram innovativa, snygga och kostnadseffektiva belysningsalternativ tillsammans med våra numera välkänt snabba leveranser. Vi arbetar också aktivt med att ta fram tips och lösningar för olika användningsområden.
Vår vision är att kunna erbjuda ett brett och prisvärt sortiment med miljövänliga, kostnadseffektiva och tilltalande belysningsalternativ. Alla våra kunder är viktiga för oss och därför har vi inte heller någon lägsta ordersumma.
Produkterna importeras utan mellanhänder vilket minskar kostnaderna, därför har vi mycket konkurrenskraftiga priser. Vi samarbetar med några av världens största LED-tillverkare och vi driver själva på utvecklingen i samråd med våra leverantörer. Detta har resulterat i att vi har Sveriges största sortiment på LED-lampor för befintliga lyktor.
En diodlampa förbrukar mellan 10 och 15 ggr mindre ström än glödlampan. Tror du strömmen i ditt fordon är gratis? Det är den inte eftersom generatorn blir tyngre att dra runt ju mer ström som går åt. Detta gör att du måste gasa mer för att köra i samma hastighet. Detta är naturligtvis marginellt men många bäckar små...Många kör omkring med halvladdade bilbatterier, speciellt vintertid. När du monterat diodlampor, får batteriet ytterligare strömtillskott med 3 till 4 ampere. Detta gör att batteriet toppladdas fortare och håller därmed längre. Det som händer med batterierna när de inte är laddade är att de sulfaterar snabbare, vilket betyder att blyplattorna i batteriet bryts ner. Slammet som bildas på botten av batteriet kortsluter sedan en eller flera celler och batteriet är obrukbart.
Om du glömmer parkeringsljuset på bilen över natten så är batteriet urladdat på morgonen. Med diodlampor kan du starta motorn dagen efter utan att behöva väcka grannen och fråga efter startkablar. Förhöjer utseendet på din bil till ett verkligt lågt pris. Som parkeringslampa fram på t.ex. bilar med xenonljus gör den sig mycket bra med sin xenon blåa ton.
Diodlampan är stöt och skaktålig och passar därför utmärkt som effektbelysning i t.ex. extraljus. Vissa bilmodeller är utrustade med ett varningssystem för trasig glödlampa. Vissa av dessa varningssystem tror att glödlampan är trasig eftersom diodlampan använder så lite ström. Detta går att koppla förbi (t.ex. med 1205 som du hittar under tillbehör) på dessa bilar, och behövs i stort sett inte eftersom diodlampan inte går sönder. För att diodlampan skall fungera i blinklyktor krävs att bilen är utrustad med elektroniskt blinkers relä. Om bilen inte har detta krävs effektmotstånd eller nytt relä för att blinkersen inte skall blinka snabbt. Diodlampans livslängd kan förkortas om den utsätts för hög värme. Diodernas arbetstemperatur bör ej överstiga 80 grader Celsius.
Diodlampan är polaritetsberonede vilket innebär att den endast fungerar med + på ena polen och - på den andra. Växlar man dessa fungerar lampan inte. Vissa av våra lampor har ett extra styrchip som gör lampan polaritets oberoende. Lysdioder är den nya generationens lampa med många fördelar framför de tidigare glödlamporna som var både ineffektiva och miljöfarliga. LED-lampor är miljövänligare än lågenergilampor då lysdioderna inte använder sig av kvicksilver och har en högre verkningsgrad (mer av energin som går åt omvandlas till ljus snarare än värme). Numera finns det LED-lampor till alla de vanliga fattningarna samt LED-lysrör!
Fördelarna med lysdioder är många, men några av de mest påtagliga för dig som konsument är:
- Miljövänlig då den inte använder kvicksilver som lågenergilampor, den håller länge (vilket kräver mindre material)
- Drar lite ström (En 25W glödlampa kan ersättas med en diodlampa på 4W)
- Väldigt lång livstid (Mellan 35-100 gånger längre än en glödlampa, det vill säga mellan 35 000 – 100 000 timmar)
- Mycket svag värmeutveckling
Medan inköpspriset för en LED-lampa är något högre än t.ex. lågenergilampa så sparar du in mycket pengar på den minskade elförbrukningen och den ökade livslängden
Våra återförsäljare
Vill du köpa din Ledson-belysning hos någon av våra återförsäljare hittar du dem här.
Vi är Diodhuset
Vi på Diodhuset jobbar hårt för att alltid överträffa dina förväntningar på vår kundservice, kompetens och innovativa, snygga och kostnadseffektiva belysningslösningar för alla fordon, från minsta entusiastfordon till tunga bruksfordon på väg, räls och vatten, inom entreprenad, lantbruk, skogsbruk och gruvor.